Frase Review:
It is an Artificial intelligence (AI) tool that optimizes your content for Search Engines based on topics, popular questions and more. Read till the end for SEMrush vs Frase.io comparison.
It helps you focus more on creativity by searching for your content.
When you search for a specific keyword, due to overload of content, hundreds and thousands of matches appear for any query. It helps to find relevant content regarding your search.
Frase AI helps to Boost Organic Traffic on your website, As it allows your webpage's content with the relevant search or questions your visitors are searching for. The chances of conversion rates are also high with the Frase AI tool.
How to make an account on Frase.io:
It is very easy and very simple. Open Frase app or visit their website.
This will appear as you click the option 'sign up for free'.
Make an account using email or simply start with a Gmail account. As you sign into it this will appear.
The AI app, frase, has two major sections in its menu:
Content Tools
Answer Engine
1. Content tools:
2. Answer engines:
Documents:
Content Brief: it generates AI-powered content outlines in just a few seconds!Content Optimization: this is an inbuilt editor that will help in elevating the level of your content by identifying topic gaps and opportunities for improvement.Content Curation: this tool can help 5x your content output by giving you the tools that you need to create quality content considerably faster.
Assistants:
The Answer Assistant will answer visitor questions on your website content.
How to set the Answer Assistant?
Step 1: Crawl your website so Frase has access to your content
Step 2: Name your assistant and connect your website crawl
Step 3: Train your assistant so that it can answer some basic questions.
Question Research: This tool can help you to identify questions on public forums that are related to your topics of interest. These questions can help you create content that will engage your audience.Topic ideas:This will help you to give topics for your content making. This will help your content be even more interesting and engaging! This will let your audience develop an interest in your content that has more topics to cover.
It helps you explore Wikipedia's knowledge graph to identify topics, build lists, and contribute to your content strategy process.
Crawls:Crawling your website will help you provide up-to-date data.The free trial of this tool allows you to crawl one website through Google Search Console.
Frase offers various ways to crawl websites:
• Google Search Console: it allows you to crawl pages directly available on your google search console• Automatic Website Crawler: you can crawl any website.• Excel Import: this allows you to import a list of curated URLs.• Shopify: crawl Shopify product information feed.
Site Audit:A tool that will help you audit your site if you enter your topic, your site and your competitor's site.
Datasets:They organise your trained answers. You will progressively train answers and expand your datasets as your visitors engage your answer engine.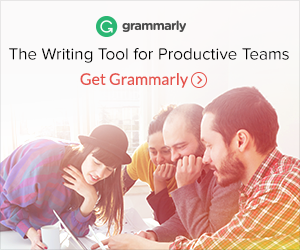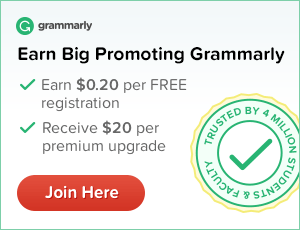 Pricing and Packages: Frase offers three packages
| | | |
| --- | --- | --- |
| BASIC PLAN | GROWTH PLAN | ANSWER ENGINE |
| This package costs $39.99 per month | This package costs $99.99 per month | This package costs $199.99 per month |
| The package allows access to 1 user, 30 documents a month and 3 crawls. Pretty good if you just wanna give it a try to see if it's worth using and money. It includes features such as question research, content briefs, content optimization and integrations. | This allows 3 users to access and will cost $15 per extra user. This includes unlimited documents and 50 crawls. Pretty good if your pocket allows the payment. It also includes features such as question research, content briefs, content optimization, integrations and crawls. | Allows the accessibility to 3 users and costs $15 per extra user. This includes 50 crawls, 500 answers/mo per Answer engine, $50 per extra 100 answers and Customer Success Manager. It also includes features such as question research, content briefs, content optimization, integrations, crawls and answer engine. |
Features by plan:
The features provided by each package are compared below:
Free Trial of Frase.io :
Frase offers a free trial that allows you to access the following functions.
– Unlimited questions research
– 5 documents( content brief, content optimization)
– crawl one website through google search console
– one answer engine (30-day test)
Now that all of its features and pricing and packages are discussed let's get down to the reviews by the viewers.
Reviews on frase:
The tool is super helpful and they have been releasing new features on a regular schedule. The tool is Easy to Use and the price for it is quite reasonable as compared to other SEO tools such as SEMrush, WooRank etc.
It is best for marketing agencies, content marketers, content strategists, SEOs, publishers, e-commerce.
There is no deployment in Mac, android, installed-windows or iPhone/ iPad. Only web-based, cloud and SaaS.
It has the following Artificial Intelligence characteristics chatbox, for sales, process/workflow automation and for e-commerce.
The pros mentioned above are listed below in points:
User-Friendly (easy to use)
Is a great tool that helps with research process
Along with ease of use, it is also pocket friendly(in Mobile App)
Remarkable customer support
There aren't any such cons as the services it provides are amazing and work great.
About the monthly subscription and cancellation:
Frase allows monthly subscription and yearly subscription. However, yearly subscription gives 20% discount and monthly subscription does not.
Frase also allows cancellation of your subscription any time you want.
The review of this SEO tool, frase.io would get even better when it is compared to a tool of its competition.
SEMrush, it is not possible that you haven't heard of this amazing tool if you are into SEO .
The Comparison Between SEMrush and Frase Will Be Discussed Here:
Basis of comparison
SEMrush
Frase AI
Ratings of both SEO tools:
SEMRush is rated as 4.5 out of 5 with 746 reviews.
Frase is rated 4.7 out of 5 with 18 reviews, Frase has small business reviews 6
Unique Features:
SEMrush has many unique categories that are market intelligence, social media monitoring, social media management, social media analytics, search advertising, media monitoring, content analytics, marketing analytics.
Frase has a unique category that is Chatbots.
Customer Satisfaction:
SEMrush meets requirements 8.9 times out of ten as reviewed by 673 reviewers.
Fraise.io meets requirements 8.6 times out of ten as reviewed by 12 reviewers.
User Friendly:
SEMrush has been rated as 8.2 out of 10. Showing that fraise is much more easy to use and to understand.
Fraise is more user friendly and easy to use than SEMrush. Fraise has been rated as 8.9 out of 10.
Ease of setup:It's a measurement of how easy the finished product is to use by its intended users
There is not much difference between the ease of setup between both SEO tools.
Clearly there is not much of a difference.SEMrush is rated as 8.7 out of 10
Frase is slightly more easy in setting up as compared to SEMrush which is not that different.viewers review frase it is rated as 8.8 out of 10.
Ease of Admin Dashboard:
It is the ease of discomfort of a group of individuals or an individual which is in-charge or creating and designing content. Ease is a topmost priority of an admin.
Both SEO tools are highly rated for their extraordinary ease of admin. Frase has been rated 8.7 out of 10 and SEMRush has been rated 8.8 out of 10 according to the reviews.
Quality of Support:
It is the management of quality that is very important in marketing. It is very important to keep the quality of the product getting better and better in-order to gain trust and preference of people.
As reviewed by users, frase.io is rated a solid 9.0 by 10 and SEMrush is rated 8.8 out of 10.
In this field, Frase is ahead of SEMrush as it is ranked 9.6 out of 10 whereas SEMrush is rated 8.4 out of 10.It is a ranking system established by the World Bank Group. It indicates better, usually simpler, regulations for business and stronger protections of property rights.
Product Direction:
SEMrush has been rated 8.9 out of 10 for its positive product direction percentage
Frase.io is rated as 7.4 out of 10.
Reviews on Common Features:
Now comparing the common features among SEMrush vs Frase.io :
1. Keyword research: SEMrush vs Frase.io
Both the tools help to find Targeted Keywords and allow effective Keyword Research.
A smart content writer is aware of what a Good Keyword Research depends on and for every content creator or writer, these factors can be different.
I am sharing my perspective and my view. Effective keyword research is based on
• Search Volume: This indicates how much the keyword that you have entered has been searched.
This will help you find a keyword absolutely right and suitable for your content to rank higher and to be noticed.
• Long-Tail Keyword: These long-tail keywords might not attract a huge amount of traffic to your site but it would definitely have more chances for loyal traffic maybe in less amount but effectively.
As defined by Word Stream, long-tail keywords are "longer and more specific keyword phrases that visitors are more likely to use when they're closer to a point-of-purchase or when they're using voice search."
These keywords might not carry massive traffic, but they are way more targeted and effective.
On the contrary, short keywords have more immense competition and it is harder to win.
I would personally prefer and choose a keyword in which I have less competition and can easily win.
• Keyword Difficulty: This factor is related to the factor mentioned above. Consider an example of a rare candy that has 10 kids already competing for it and then there is another rare candy that has 2 kids competing for it. Which one will have less competition and will be easier to get? I think we all know the answer.
Just like that if a keyword has high keyword difficulty then it is harder to win and rank higher. Instead go for the keywords with low keyword difficulty.
Both SEMrush and frase.io provide the opportunity to do keyword research. Both of these tools have amazing feedback about their keyword research.
| | |
| --- | --- |
| Frase.io keyword research provides the most used keywords, average word count, headlines and question ideas. All of These components make this tool easier and interesting to use. Frase also helps you find topics that will help you even more with elevating the level of your content's quality along with that you will know about the subtopics to write about which will also cause an increase in information and quantity. | SEMrush provides keywords and also helps you save these keywords and make lists of it. It also informs you about what keywords to use in meta title-and headlines and will also tell you what keywords that your content is missing. This tool will help you know about the keywords of your competitors so that you know about the secret that is helping your competitors rank higher. This means that there will be an increase in quality and quantity. A screenshot of SEMrush keyword research. |
2. SEO Auditing:
Here is one screenshot on how FRASE.IO provides SEO auditing
As you can see it covers each and every topic that has an impact on SEO Auditing.
Such as Link Building, Keyword Research, Social Media, Voice Search, Google Search, Organic Traffic, Structure Data, Meta Description, Digital Marketing, User Experience, Anchor Text and many other factors.
Clearly it has very effective and remarkable SEO auditing features. Keyword research which is important for ranking on search engines, social media important for targeting and attracting traffic, meta description which captures the viewers' eyes before he sees anything, user experience and everything is under this topic. And frase provides remarkable service at SEO Audit.
SEMrush SEO Audit:
Here is a screenshot of SEMrush SEO auditing overview:
As shown in the screenshot, SEMrush's SEO Auditing provides you information about Organic Search/Traffic, Paid Search, Backlinks and Display Advertising and Traffic Analytics.
SEMrush site and SEO AUDITING also includes helping you create SEO Friendly Content which initially means to rank higher SERPs, better content and much more to learn!
Another new tool, Lead Generation Tool allows you to have leads that are already filtered and purified this means that you do not need to filter them by yourself. This provides a 100% surety that your conversion rate would increase.
A conversion means reaching the goal of a customer buying product or it may vary according to context. Depending on your site's or business's goals, conversion types might include Online sales. Leads. Email signups.
3. Backlink Analytics:
SEMrush provides backlink analytics which is important for keeping your viewers and visitors intact and helps them engage more into your content.
They will develop interest and we all know how important it is for SEO ranking to add backlinks into your content.
This will make the visitors visit your other sites. Do you know what this means? All of their clicks would be yours and along with that, it would also be helpful to them as they will get to read your style back to back!
Frase also provides backlink opportunity. It allows you to Optimize your content by adding backlinks. This will create a huge impact on your content, do not ignore its importance as you will eventually learn what it can do.
Frase is a tool that lets you know where to add backlinks where they are required. Unfortunately unlike SEMrush and WooRank it does not warn you if you haven't added enough backlinks.
This is why SEMrush in-terms of Backlinks is better than Frase.io
4. Identifying Keyword Gaps:
What is meant by Keyword Gaps is that these are the topics you have missed in your content and they could possibly be the topics that your competitors include and it helps them rank higher than you.
| | |
| --- | --- |
| SEMrush is a helpful tool that allows Keyword research and lets you know about Keywords you should add to your content that will improve your content's quality and will help you gain more traffic and visitors every time! | Frase has made Keyword research reach another level. It gives you ALL, literally all the relative topics that you have been looking for to elevate your topics' level! It has a separate tool for helping you find topics and even subtopics for your content. |
I would say, in terms of Keyword research frase performs better than SEMrush.
Another sincere advice that I would give you is that learning from others will only help you grow.
Do not develop a sense of jealousy if your competitors are doing better than you. Instead, learn from their content.
Let their keywords and content help you grow so that you can do better. This is what Keyword research does, it helps you grow and not only you but your content and it's quality as well!
SEO Writing Tools of SEMrush vs Frase.io:
How to use Frase content briefs to accelerate SEO writing?
Just like SEMrush helps you make SEO friendly content, Frase.io also does the same.
The Frase tool that helps you write SEO Content is very similar to the one available in SEMrush.
The overview of this tool; Frase.io provides high-level data points, including average word count, links per source, prominent writing topics and must include topics. All the points help you create an outline and a kind of rough draft for writing your content
For example, the article must include
– Total sources processed: 15
– Average source length: 2700
– Average links per source: 24
– Title topics: at least 2 sources mention Search engine optimization in their title
– The must include topics: these are the topics that most of the sources use over two times, google, search engine, search results, social media, keyword search, link building, organic traffic, Html. You can say these are essential topics.
– Top links: at least two sources should reference SEO tools from moz.com, google.com etc.
Word count or article length:
Now, this is an improvement factor in SEO. Make sure that tour articles reach at least minimum word count.
For example if the average word count provided for your query is 1200, then you have a higher chance of writing a much longer article. This will help google pick you a winner or on top because of other less comprehensive articles.
Why Links are important:
Frase would analyze all links that are referenced across top results, they should be utilised for inspiration and factual information around keywords you are writing.
It is very important to add links pointing to a reliable or authoritative site. If the average link count for your query is ten plus or higher, you can assume that the competitors are writing highly comprehensive and educational content.
This is why wherever required, embed links to other articles and youtube videos to make your content more informational.
KEYWORDS:
More Keywords add more depth to your article. The important topics that are to be added in your article, I have listed them above in the overview section.
All of these crucial information about your article will help you shape the best article that you can possibly do. So do not miss put on this one!
Conclusion:
According to the number of tools and unique features that SEMrush provides its monthly packages and prices are worth it.
All of the tools that it has prove to be helpful and useful. It is the most recommend by Content creators. If you are looking for a right keyword tool then this is absolutely the right tool for you that you have been looking for!
Top alternatives for SEMrush are:
• Word stream
• Hubspot marketing hub
• Moz local
• SEO ranking
Although Frase.io offers fewer features but at a low price. Even though it is new in market but will make up to your expectations.
You will not be disappointed by its Keyword Research and amazing chat-box service that it provides. If you are looking for an SEO tool to help you find topics and be an answer engine on your website, this is definitely the right tool for you!
Top alternatives for frase are :
• Act- on
• Intercom.
• Birdeye
• SEO ranking
Obviously no one can know what's the best for you except you, yourself. Both of these SEO tools provide a free trial with access to limited features.
This free trial will give you a bit of insight about the tools and will give you an idea if you want to give it a try and if it will live up to your expectations or what you desire.
Final Words: SEMrush is a time tested tool and you can surely rely on it. SEMrush will not disappoint you for sure. Try for free SEMrush trial here.