The Frase.io is a platform that has many different tools that help you optimize your content for answers. It is an answer engine Optimization platform. In this article we will do comparison between Frase.io vs Ahrefs. 
Whatever your visitors search about, it answers their questions. If you are a marketer or agency, this platform is for you.
About the company:
Frase has a new headquarters in Boston and is sponsored by UnderscoreVC. The team includes professionals who are scientists, software engineers, and marketers. 
Functions of Frase.io
Frase relies on Natural Language Processing (NLP) and machine learning techniques to understand the content completely so that it can provide the most relevant summaries.
Frase.io is surely helpful for content research. Also, for creating new content, optimization of already existing content, or to curate content from the web to share with your audience.
When going through the process of signing up, you will get to see this image below:
Content Creation:
In this editor, you have the option to write on certain topics, along with writing, it gives insights related to your topic exactly on the right side of your document.
You need to write the name of the desired topic, and it will take you to a content editor that will be similar to this one below:
While writing, you may explore the most relevant search results that will be related to your content. No need to open plenty of tabs at the same time on your laptop or phone just to search related content. 
Frase content creation tool is best tool ever for content writers. As of now Farse.io don't have any promotional offers / promo code, but we will hope that frase.io will give it's user best offer with discounts and coupons. for more deals and promos stay tuned with us.
The type of results you get related to your content can be:
Content

: Shows you the best articles related to your content. Before writing any content you need to do keyword research and get an idea about the search volume of that keyword.

 Choose organic keywords for your blog.
Topics

: In this part, the high semantic similarity is shown. The topic is shown here with the number of times it has been mentioned. Also, it shows the number of sources. those who have mentioned the name of the topic in their content.

Headings

: This is very important since you get the idea of what type of titles do people use in their content, which is related to yours.

Questions

: It provides those questions which have been asked so far related to your content. The domain is quora mostly. This section helps you in a way that you can answer all questions asked by the audience. If they knew the answer, they would never have asked on those platforms.

Links

: It brings all links of the websites which have given topics related to yours.
Optimize Existing Content
 This tool is also the most beneficial for people since it helps them to reach higher. Here, you need to add the URL rating for optimization, and it will show you the keywords of particular articles that are ranking on top just because of those keywords. 
You can get them to work on your article, and just like your competitors, you can also go on top. Let's take a live example; I have chosen a website link just for making you understand.
Ahrefs provides domain analysis and give domain rating for a website.
On the left side, you can see the article for which I pasted the URL, and on the right side, it shows all the top-ranking articles which have used that keyword, which I put earlier. It gives the top 20 sources.
Now, let's start with the number of counts. Suppose you want to write about your target topic within 1500 words, but after publishing, you are not getting the results that you wanted! Why? Because your competitors are doing a great job by writing double words than your article.
So, you need to use Frase to get to know what the average count rate of certain articles is!
For this article, the writer wrote 1424 words, but the average rate is 1533 words, so he needs to update it.
The gray words are those which your competitors have used, but you didn't. On the other hand, the words in green color are those which you have mentioned in your article, and your competitors also used them in their content.
Content: In this option, you will be able to see all the successful topics ranked on top. Plus, you can optimize your article. 
Headings: Now, it is not difficult for you to write about something because of headings displays as your content title. A Title must be clear to understand and match with your content. 
Questions: With the help of it, you can make that content as per the user's demand. When you click on any question, it will tell you "your annotation was added to the document," Let's scroll down and see the last part of your article mentioned there, you will see all the questions you clicked on earlier. It will help the audience to know that this is the content for which they were looking. 
Similar to this part, all the other options you can opt to optimize your content. 
For publishing, you can click on the export button. It will then give you other options to share on your other platforms, pdf, Microsoft word, etc.
You just need to put the keyword in this part, and it will tell a lot of things regarding that keyword, not only the sources which used this keyword but those that ranked high so far using that target keyword.
In your brief, you will get these:
Processed sources

Average source length

Average links per source
In this case, you can have a look at the overview; I searched for content writing in India. Total sources number is 15, the length which should be written is 1968 words, what should be the title or the keywords I should use in my article's title, then it emphasizes on must include topics and lastly, the average link per source. 
Furthermore, you will get to see similar titles, high frequency, and Outliers, which means that the list of topics mentioned here only in one source, not in many.
Then, highlights for top topics will be there, and competitors sub-sections.
After this, statistics which tell some facts related to your target keyword given by some sources. Plus, the links which have been a reference in the sources.
Curate Content to share with your audience:
This kind of content is an easy-to-create type of Newsletter tool of Frase. If you intend to write something, just write or directly paste your content to get help from different sources.
By typing your keyword, you will see the most recent news related to the target keyword.
You can do two things: get the summary of the article from a particular source or click on "Add to document" for adding the document in your editor directly.
For giving a personalized look, add your own content too. Lastly, you may export it to publish somewhere.
If your content is fully optimized then you will surely get good organic traffic on your website from organic search.
 Media Monitoring with Frase:
Frase.io makes it very easy to follow any topic on the web and to get the whole summary of the latest content.
You need to set up the topics which you want to follow.
When you click on the left sidebar, you will see a button "Monitoring," just click on it, and a page will be displayed in which you have to type some keywords. Then, Click on "next." After it, you will see Feeds to monitor page, which provides you the option of suggestions so that you get to choose some of them easily. The search option gives you the opportunity to click on it.
Finally, the Delivery option allows you to get notifications containing a bunch of summarized sources.
It also gives the option after completing everything that you can search more from the feed, or you might dislike the already existing one so you can get new ones as well. 
The final version looks like this on Frase.io .
Documents
It offers an amazing option of documents that displays all the documents which you have owned so far.
 Question Research:
Below the documents option, there is a wonderful offer given by frase, and that is Question Research. You can get to know about the interests of your audience and work effectively to give them all answers for which they are looking.
In this above picture, I searched for a question about content writing. Frase.io offered me all the questions with sources. The first one belongs to YouTube, so I can also take help to work on my own content! How? Actually, I also might not be sure how to answer certain questions of the audience in my content, so I can use that specific source to help myself. Simple!
Topic Ideas
50% of Google queries return a Wikipedia result; therefore, the Frase concept map provides you the results from that source. You can do this by clicking on the sidebar option topic ideas.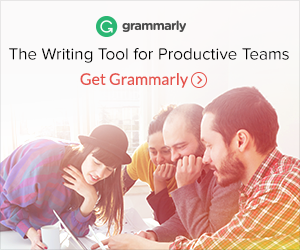 This post was proofread by
Grammarly
 Site Audit
A site audit is simply a process to examine the search engine friendliness of a website in more than one area. It is based on the site's appearance on the search engine's results pages.
So, Frase has given this tool to know more about your website and your competitors'.
For example, I am taking two website's main website URLs. You need to put two sites and the main keyword.
The first thing it provided is the SERPs of both websites. The numbers in green color show that the website has covered these aspects, the red color indicates that the website has not covered the aspects, and the number in yellow shows less ranking due to that certain part.
Then, as per Google's results, the frase shows its ranking from 1 to 10.
Site Topics: It displays head to head comparison between both sites.

Pages: It focuses on pages that are sorted by topic score.
Answer Engines
Assistants: Frase offers three aspects: website crawl in which you allow Frase to have access to your content.
Create Assistant: You need to name your assistant and connect it with the website crawl 
Train context: In this, you create your assistant and make sure that it answers basic questions.
Furthermore, with the help of the chat section, you are accessible to contact them in case of any query.
It integrated with Google Search Console, Google Drive, WordPress, Mailchimp, HubSpot COS, HubSpot CORS.
Frase offers this tool, which allows you to crawl full websites and get a high-level audit. It based on several purposes like to serve as a knowledge base for answer engine, SEO research, and competitive analysis. Crawls are the brains of your website's answer engine.
Setup of Crawls
There are three ways Frase has given to get started with crawl.
o Automatic Crawl: This one's for beginners, as this is the simplest method. You need to provide any URL, and it will crawl that. The annoying part is that it sometimes extracts unwanted parts such as; user forums, content from news articles linked to your site, etc.
o Crawl by Excel Import: As a progressive company, you should opt for this one. If you give the entire site for crawling, it will end up crawling those external parts as well, which you don't want. The easy method is to provide the URL through excel; you will be satisfied that the content is being crawled from your website.
 o Google Search Console: It lets you start crawls from a Google search console site.
To set up, click on crawls on the left sidebar. Simply go through the options.
There is an option to ignore sub-domains; it is basically for automatic crawls. By default, it applies to the parent domain, not the sub-domains. But, if you want to crawl a specific sub-domain, you can disable this option.
Furthermore, there is another option: Blacklist URL pattern. Its function is to tell the crawler that which sections should be ignored while crawling a website page. For instance, you want to ignore those pages which have the word "content," so you need to put that as a URL pattern to ignore that.
When the crawl is complete, you will get a notification after 15 minutes to 5 hours, and the status in the platform will be changed to "completed."
Crawl using WordPress integration
You need to connect your Frase account with WordPress; as a result, crawler will let you import a list of URLs from a WordPress category.
Crawl Fails
There are various reasons for failing crawls, such as website security, poor HTML markup. If it happens, you will get the notification through email. Plus, the status in the UI changes to "failed." Finally, you have to contact their official email already provided above.
Content Answering
In this stage of crawling, your website turned into intelligent knowledge bases. Frase Question and Answering system tackle six different types of answers depending upon the confidence levels.
Pricing of Frase.io
o Free Plan: It offers a free plan but not for a very long period of time. Only four documents are offering to work on. For further reports, you have other paid plans.
o Basic Plan: The price of this plan is $39.99 per month billed annually for a single user, 30 documents per month, and three crawls.
o Growth Plan: The price of this plan is $99.99 per month billed annually for three users at a time ($15 per extra), the best part is an excess of unlimited documents and 50 crawls.
o Answer Engine: The price of this one is $199.99 per month billed annually for three users($15 per extra), unlimited documents, 50 crawls, 500 answers/mo per answer engine, $50 per additional 100 answers, and Customer success manager.
Full Plan Comparison with features:
Question Research offered in all basic, growth and answer engine plans
Content Briefs is also offered in all plans.
Content Optimization is given in all plans.
Integrations are also available in all plans.
Crawls are available only for growth plan and answer engine plan.
Answer Engine last but not the least, this tool is accessible only to those who choose the answer engine plan. So, for basic and growth plans, it is not given.
Comparison between Ahrefs and Frase.io
Ahrefs is a professional all-in-one SEO tool that has evolved over the period of time now, giving more efficient features.
Whereas, Frase.io is a newcomer in the market and is still evolving to make more trustworthy features for you to build trust. Frase is useful for answering your visitors' questions. 
It also does other functions, but mainly answer engine optimization is its main tool.
Let's look at the comparison of these two websites to know which one is better for you!
Features

Ahrefs

Frase

Interface: The interface is very important to uplift yourself in the market. Highly recommended websites always have one useful feature, UI (user interface), so having an attractive and working interface can turn your visitors into buyers.

When we talk about Ahrefs, the first which comes in our minds is its tidy and clean interface. Usually, you will find its dashboard less cluttered than other SEO tools.

You can see analytics from the dashboard. Also, the process of moving from one tool to next is simple enough to use. Lastly, there is a tooltip helper tool, with the help of which you can drift your mouse over something unclear.

The interface of Frase.io is the simplest one, I will say. It will never be confusing for you, and you will simply click on the sidebar options on the left side at the time of need. Furthermore, it will guide you throughout the process of every tool usage. The display is two-colored, green, and white, which looks for professionalism. For any query, you need to click on New Document for further exploration.

In this aspect, the winner is Frase since it is more simple and easy to use than Ahrefs; you need a tutorial. Depending upon your wants, both of them will be good, but your work will get done earlier if you go for Frase.io.

Keyword Research: Keyword Research tool becomes a life-changing experience for researchers when they find a tool that is authentic and suitable for you to outrank among other websites.

From the ascending to descending order, it gives a number of keywords related to your query. With those keywords, you will find the volume, clicks, CPC, and some other features. Plus, the keywords are also shown with different search engines such as YouTube, quora, etc.

Ahrefs Keyword Explorer and Content Explorer toll is very useful. 

 

In this tool, you will see the most used keywords with their sources, average word count, and headlines and question ideas. Furthermore, you have the opportunity to improve your content, which you are going to publish side by side. It not only increases your knowledge but also helps to improve the content by giving you suggestions.

In this case, the winner is Frase.io because it is more simple and easy to understand the tool. Plus, being a content writer, I found one unique aspect, and that is an average word count in Frase.io, which helps to write accordingly. On the other hand, Ahrefs is also useful if you want to get info about keywords ranking, and you are someone experienced who doesn't bother to go in-depth by himself.

SEO Auditing: Site auditing is a complete analysis of the website's overall factors that hold the responsibility of ranking.

It is a new addition in Ahrefs, and by going in-depth, it evaluates the issues on your website. Although it needs more simple terms to make it understandable to the users, it does its work efficiently. Still, the problem comes when the user doesn't know how to work on those issues so that website will work without any mistakes making the website weaker.

It simply allows you to see all the aspects which impact SEO auditing.

It covers every topic mentioned in the picture affecting the SEO audit. From link building, keyword research, social media to Anchor text, almost all the factors are there. Undoubtedly, it is effective since keyword research is essential for ranking on search engines, social media for targeting and attracting traffic, meta description catches the eye of views before they see anything else, so it is absolutely fine overall.

Backlink Profile Analytics: In simple terms, a backlink is a link that connects your website to another website. When you have a godfather, you aren't alone, so the same is the case with your website that if you have a quality backlink, you are good in the eye of Google.

Ahrefs makes sure that how many websites your website is following; it gives the complete picture. Another unique thing is it analyzes your competitors' way of optimizing their backlinks. In short, it helps in every possible way to make you win in the world of competitors.

You can analyze about referring domains traffic on your site in detail.

So, here the winner is Ahrefs because it shows plenty of backlinks with a more detailed version. Frase can be useful if you're a newbie, and for high marketing companies, Ahrefs should prefer for backlink analysis.

This tool also offers you a backlink opportunity. You can optimize your content through the backlinks addition. It makes you understand where you should add backlinks wherever the requirement is. It tells you if some links are broken whenever you want to add that target link into your content.

Keyword Gaps Identification: The Keywords which you skip in your content and you find those keywords in your competitors' content, which help them to rank higher than you do this process is called keyword gaps and content gaps.

Ahrefs is a massive tool that allows you to have a look at plenty of keywords because of them your competitors are ranking and you aren't.

Just subtract your competitor's website keywords with yours, and you will get all the keywords you should be using.

By using filters, you can get amazing results.

It is the best one here; it gives you all the keywords directory of all keywords related to your content to make your blog successful. When you get the ideas properly that you should use x y keywords and topics to outrank, what is better than this?

In my opinion, Frase is better than Ahrefs because it is easy and simple; you just put topics and keywords directly.

SEO Writing Tools:

Ahrefs SEO tool is helpful for Content Analysis.

Ahrefs allows a complete kit for website analysis.

By using the Content brief tool of Frase, you can build a better content version. This tool includes average word count, links per source, prominent writing topics, so all these help you to make a draft for your amazing content. It gives suggestions at every level.

Just like Ahrefs offers a whole kit to run the website successfully, Frase is also not behind in this case. Although Frase is different somehow, it offers all the learning enhancement to you the way Ahrefs does.

By using the Content brief tool of Frase, you can build a better content version. This tool includes average word count, links per source, prominent writing topics, so all these help you to make a draft for your amazing content. It gives suggestions at every level like Ahrefs.

Total sources processed: 1200; it helps you to be a topper in the eyes of Google since you can follow with how many words you should make certain articles? So, you outrank from your competitors.

The average length of content is: 1749

Average links per content: 24, this is also important, so you need to make people feel that you are using authoritative content, and you have official contacts.

Title topics: at least two sources mention Search engine optimization in their title

The must include keyword: sources use these keywords over two times, it helps you to go deeply inside.

Outbound links: Not more, but at least two sources must reference SEO tools from Google.com, hubspot.com, etc.

API: 

According to Ahrefs', API is designed to give power to the users to use data from the index in a way that suits best to users' needs. 

It requires .paid version for this

It provides API access to select partners. 

For using Frase's API, you need to contact them at their email, and that is team@frase.io.

So, in this case, the good one is Ahrefs that is more developed.

Answer Engine: Answer engine works to answer visitor's questions on your website.

Ahrefs doesn't have this kind of tool yet.

It is obvious that here the champion is Frase.io.

Frase made it work, especially as an answer engine. If you want to improve the customer's experience related to your website, then use Frase.

Its Answer Engine uses NLP to know about the data which you give to it. So, on the arrival of any visitor, it uses that data for answering the questions in a better way.

Pricing:

The price of Ahrefs starts from $99 at this time.

On the other hand, Ahrefs deserves this amount since it is more detailed and vast, like any other advanced SEO tool.

Frase is a newcomer, it starts from $39.99.

Maybe after some time, with the evolution of more features, it will increase its rates.
Conclusion of Frase vs Ahrefs:
To sum up, both the tools are effective and workaholic in their position. You have vast info regarding Ahrefs due to its past time experience, but Frase is new in the market; still, it gives all the expected results.
Ahrefs is helpful for rank tracking of your domain, like it provides complete access of tracking, while in frase you can miss this tool. Ahrefs site explorer tool is must have in your list when you are doing seo.
Slowly and gradually, it will earn the trust of all the users worldwide.